Case Study
Friends of the Horn Foundation CIC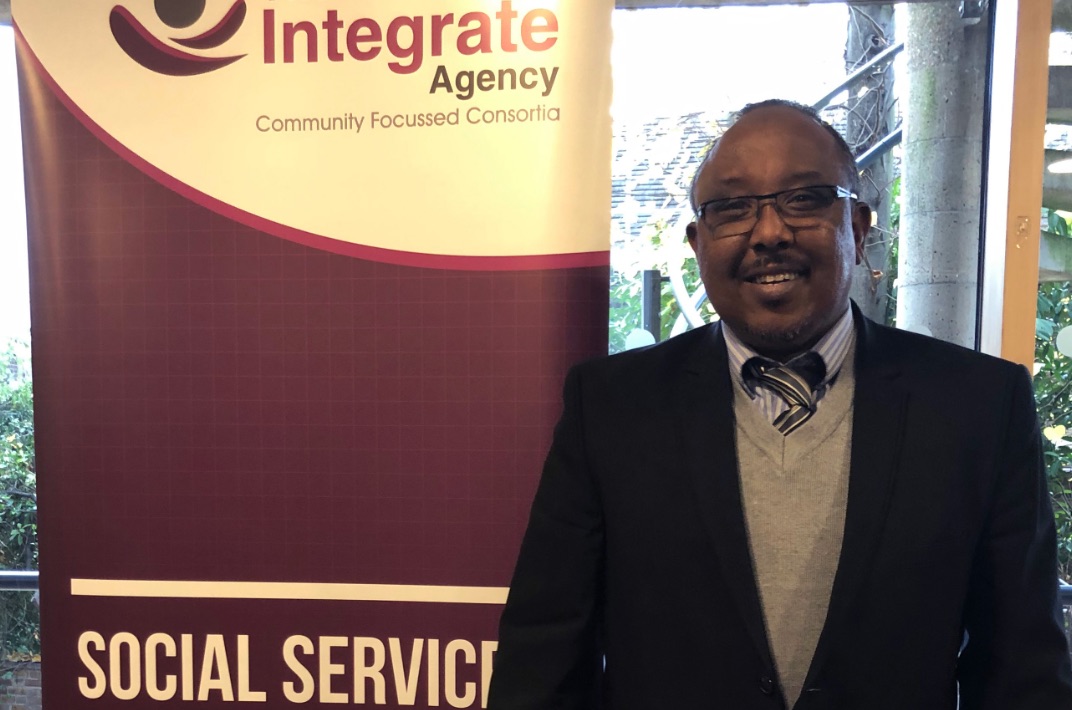 We met Abdi Musse from Friends of the Horn when he joined our fundraising event at We Are 336 in 17th September 2019. 104 VCS organisations attended the event titled '#IntegrateConversation: VCSE Income Growth' which was a workshop featuring top Lambeth focussed funders such as Battersea Power Station Foundation, Peter Minet Trust, The Walcott Foundation and City Bridge Trust. After that event, Abid reached out to Anne Utting who led the event to follow up for fundraising support. 
It was pleasure meeting with you at the We Are 336 networking session, It was a valuable session and your presentation was amazing.
Abdi Musse
The Integrate team invited Abdi along to our next fundraising surgery, the 4th October 2019 West Norwood fundraising surgeries in the Community Room at West Norwood Library and Picture house. Abdi had a 1:1 income generation surgery with Eoin Heffernan. He also met with Rebecca Dillon from the National Lottery Community Fund and Barbra Mazur from Battersea Power Station Foundation and networked with local VCS groups such as Southside Rehabilitation Association and Yellow Qube CIC. During this surgery we learned about Friends of the Horn.
That meeting was followed up by a 30-minute call on the 10th of October with Eoin to discuss Lambeth's VCSE and fundraising opportunities. 
On the 6th and 13th November 2019, Abdi joined our Young Londoners Fund 'Let's Talk About Bids' surgeries which was held at Integrate's offices. Those meetings began a conversation about turning Friends of the Horn into a community interest company (CIC) and on 19th November Abdi sent across his CIC paperwork for our review and feedback. 
Eoin and Abdi shared two calls in late November to work through the CIC set up which was later completed formally on 2nd January 2020 by Companies House.
Concurrently Friends of the Horn prepared an Awards for All application to the National Lottery Community Fund with Integrate's support. 
In January, Integrate were working with Barratt London Community Fund to source a community partner for their February grant in Lambeth and Eoin suggested Friends of the Horn and two others small groups for whom their grant would make a big difference. Barratt selected Friends of the Horn and another local group and invited applications from each. Eoin worked with Abdi to complete the FOTHF application and Richard supported the other finalist. 
Barratt ultimately selected Friends of the Horn as their February partner.
Eoin then arranged for Abdi to meet with Rebecca from the National Lottery to discuss a Reaching Communities bid.
Abdi booked tickets for Integrate's Lambeth VCSE – Better Connected event at Lambeth Town Hall 29 January 2020, which was attended by 181 and featured six VCS workshops including two from the Integrate team. Abdi and Eoin met and Abdi linked in again with Rebecca from the National Lottery who had a stand next to the Integrate stand at the event. 
We next met with Abdi on 3rd February 2020 when he attended our #IntegrateConversation: Stockwell 1:1 Surgery at the Stockwell Partnership where he met 1:1 with Eoin and with Nicky Robertson Peek.
Later that month on 27th February 2020, Abdi joined Integrate's #IntegrateConversation: Income Generation and Growth for Youth Orgs event to further discuss fundraising strategy at Integrate's offices. Eoin helped Abdi work through some operational ideas and challenges as well. 
Abdi was booked for our 12th of March #IntegrateConversation: 12th March, Income Generation for Youth Orgs 12-4pm but Eoin and Abdi decided to cancel that meeting due to COVID19 and chatted on the phone. 
On 29th April Abdi joined Integrate's COVID-19 and your organisation's finances Zoom event
And 4th June, Abdi joined the Integrate Drop-In Chat with Cllr Donatus Anyanwu: Health & Social Care
During the COVID period, Eoin and Abdi began working together on a Home Office bid in partnership with other local groups at Abdi's suggestion. Led by Anne, who directed the bid, Integrate and Friends of the Horn CIC put together a consortium of local groups to support vulnerable people to apply to the EU Settlement Scheme which was submitted in July 2020.
The above activity is available to all groups in Lambeth.