Case Study
Iconic Steps CIC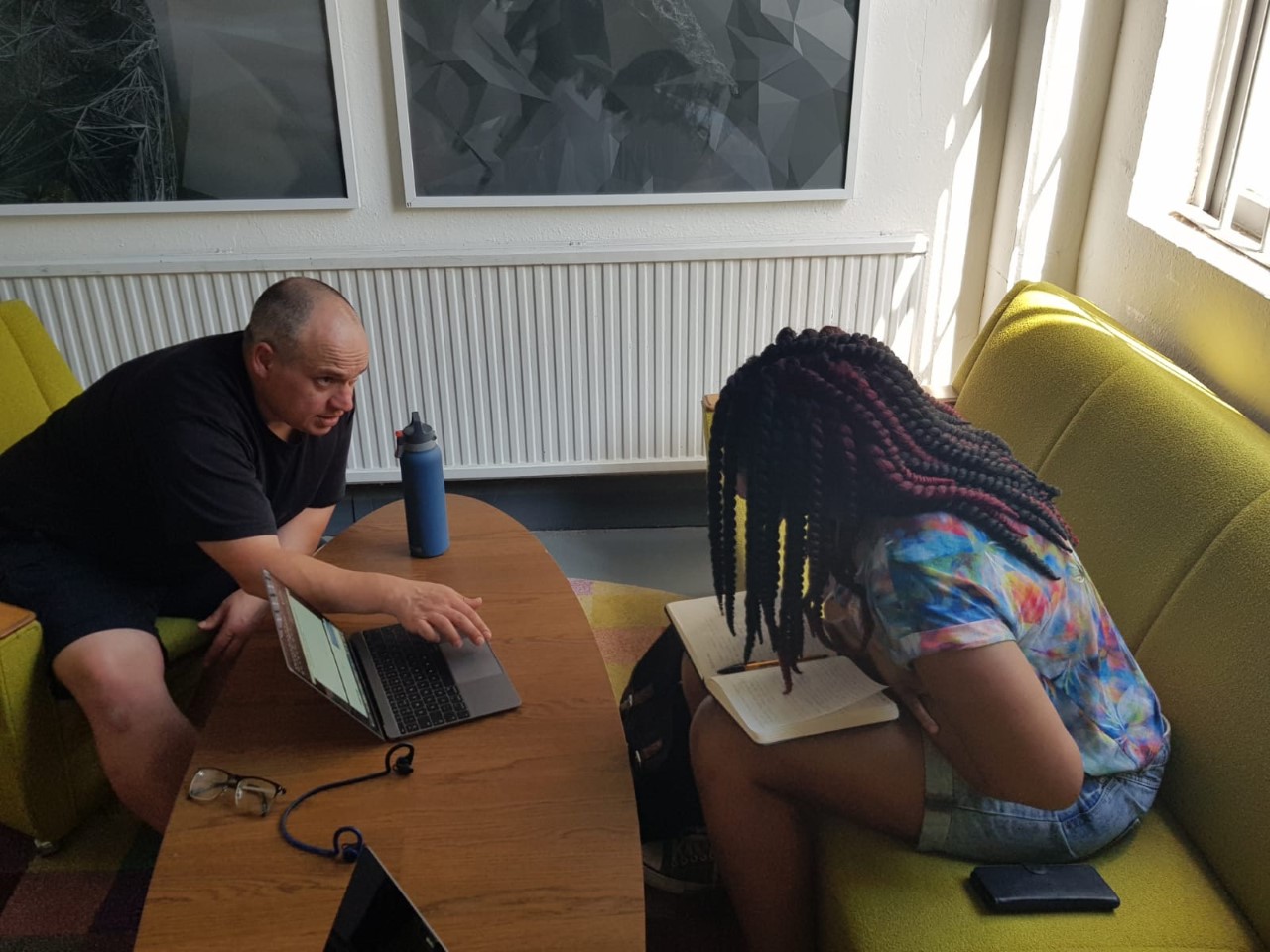 Iconic Steps CIC is a Brixton-based social enterprise supporting young people aged 16-25 who need that extra bit of help, to acquire much needed skills, experience and confidence to increase their opportunities in entering the media industry.
Ahead of the Young Londoners Fund Round 2 deadline, Iconic Steps CEO Victoria Ijeh met with Richard Davis from Integrate to discuss submitting an application as part of our 1st July 2019 Young Londoners Fund 1:1 Surgery session for each of 8 groups led by Eoin and Richard. 
We are all delighted that the application was successful and Iconic Steps CIC was awarded £89,871 in the Young Londoners Fund Small Grant Round 2 for 'Industry Filmmaking', a 3-year training and mentoring programme supporting 90 Young People aged 16-21 from Newham and Lambeth at risk of exclusion to gain personal, social and vocational skills that'll raise aspirations and enable them to identify pathways and progression into the media industry.
The programme began in October 2019 beginning three years of delivery.
In March 2020 at the beginning of the COVID19 pandemic and resulting lockdown, Richard checked in with Iconic Steps to see how they were doing as part of an exercise across out network.
It emerged that there was a number of challenges to be addressed including an HR question posed by the furlough scheme. 
Quickly, Victoria and Eoin were able to set up a 1:1 surgery addressing challenges posed by COVID19 and indeed exploring emerging opportunities too. Eoin immediately connected Victoria to an accounting firm providing pro bono support for Integrate's network. 
Victoria joined our Navigating your organisation through COVID-19 Zoom event on 18th April 2020 Integrate facilitated in partnership with Lambeth Council play and youth commissioner.
On 12 June 2020, Victoria booked a 1:1 Income generation surgery with Eoin to discuss further COVID19 funding strategies and the current market for grants.
The above activity is available to all groups in Lambeth and Southwark who are grantees of the Young Londoners Fund and organisations who help children and young people reach their potential, particularly those at risk of becoming involved in crime and violence.