12th March 2021
PRESS RELEASE | Social Enterprise Creates Toolkit to Support Charities Through COVID Recovery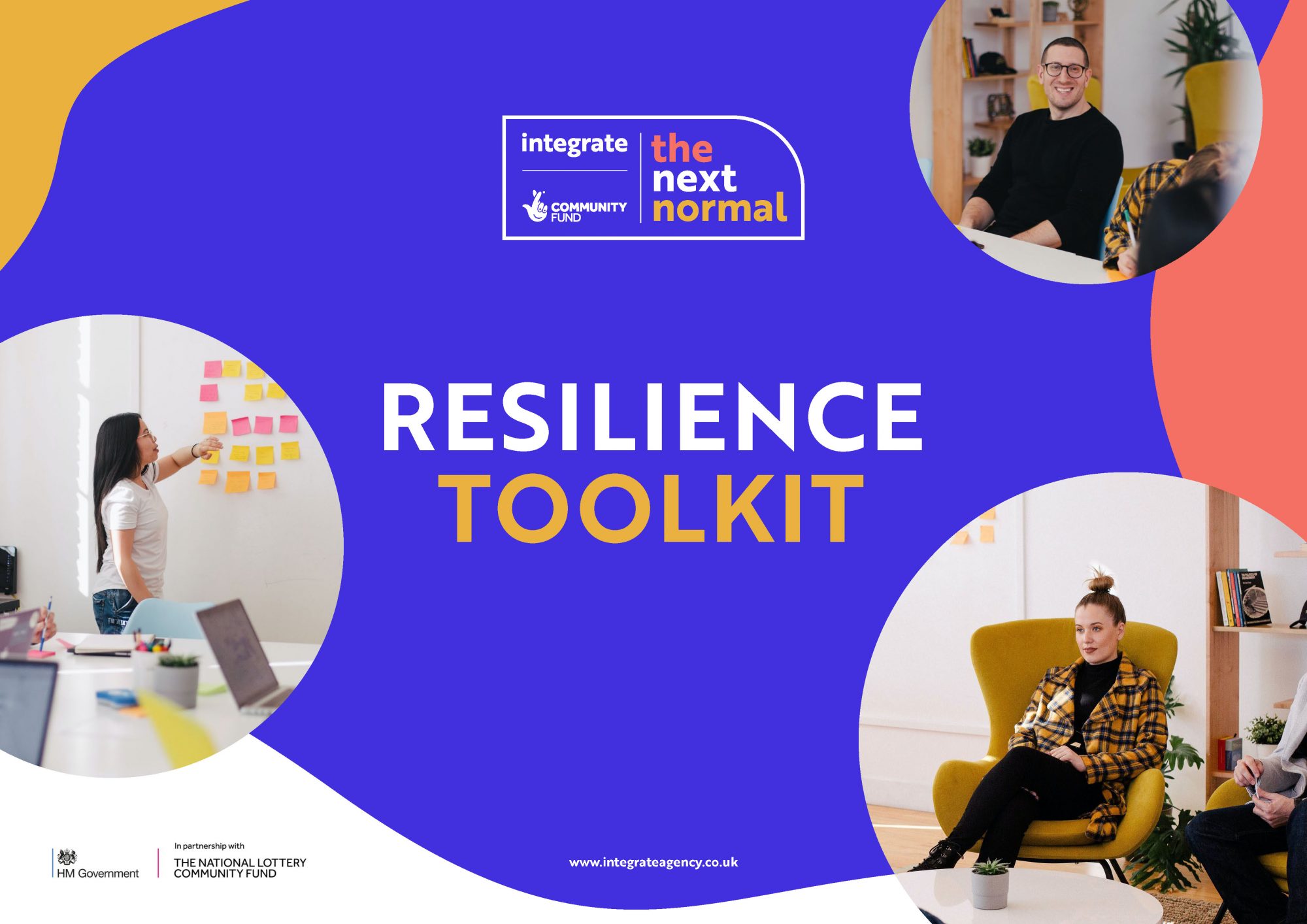 A leading London-based social enterprise is launching a new toolkit to support charities and other non-profit organisations during the upcoming critical period of recovery. Integrate, which works closely with community initiatives to provide training, advocacy, and vital support services, is making its new Resilience Toolkit available for download for organisations requiring guidance through this difficult time. Rooted in the work that Integrate has undertaken with Lambeth organisations over the past year, the toolkit is designed to remove barriers to building resilience during challenging periods.
Supported by the Coronavirus Community Support Fund, Integrate's Resilience Toolkit outlines a number of exercises and offers valuable tips to help organisations face the new challenges of operating in a post-pandemic world with confidence. All advice given in the toolkit has been derived from real life examples, with Integrate drawing upon its experience of supporting more than 225 local Lambeth groups to build resilience during UK lockdown.
During the COVID-19 pandemic, Integrate saw membership from local charitable groups surge from 653 to 990 organisations, highlighting just how many social enterprises and nonprofits were struggling during this time. The Integrate Resilience Toolkit has been developed in direct response to these struggles, providing tailored, personalised support to those vital organisations that are offering essential services within the community. Aimed at the voluntary, community, and social enterprise (VCSE) sector, the toolkit has been developed by Integrate's Director of Partnerships, Laura Bassett, with funding from the HM Treasury and The National Lottery Community Fund.
Integrate CEO Eoin Heffernan, who has been listed as 'One to Watch' in both the 2019 and 2020 UBS Social Entrepreneur Index, said, "Working one to one with over 200 local groups during the pandemic has taught us so much about the shared needs and challenges of social sector charities and social enterprises.
It was that learning that catalysed the development of the Integrate Resilience Toolkit, which we believe is a motivating pick and mix collection of tools that can transform an organisation and provide leaders with what they need to take positive, decisive action when facing crisis.
The publication of the new Resilience Toolkit comes exactly one year after the UK's first lockdown in March 2020. Over the past twelve months, charities and social enterprises have faced unprecedented challenges, including disruption to traditional and planned fundraising activities, loss of trading income through store closures, and changes in donations due to shifting public behaviours, all while seeing a simultaneous rise in demand for services.
Integrate believes that resilience is key to thriving during the upcoming critical period of recovery. The new Resilience Toolkit outlines 18 distinct resilience building exercises that organisations can implement to help them recover efficiently and effectively, covering a number of areas such as fundraising actions and income sources, assessments of new opportunities, restructuring and recruitment, leadership, design principles, business plans, and more.To find out more about more about Integrate, or to download the Integrate Resilience Toolkit, visit the Voice page of the website.