4th May 2020
Keeping the voluntary sector going during lockdown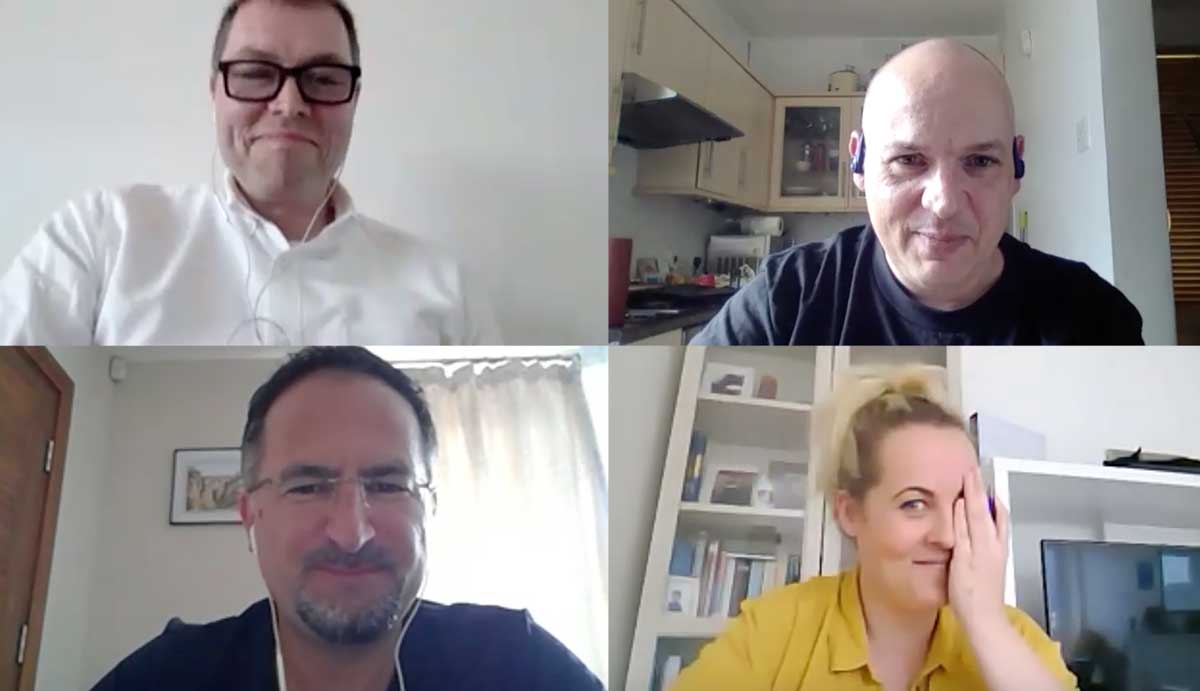 Like everyone else, Covid-19 hit us like a tonne of bricks.  Our office closed, our advice surgeries held at the office were suspended, our workshops – regularly scheduled at different VCSE venues around the borough, were mothballed.  Our training programmes also came to a halt.  For a very brief period there was an uneasy quiet as everyone looked around and took stock and tried to formulate a strategy against a common, unfamiliar foe with an open-ended timescale.
Very quickly the immediate financial effect on the VCSE in Lambeth became apparent.  Every organisation that relied on the unrestricted funding that hire fees and other in-person activities brought found themselves with a significant hole in their budgets – exactly at the time when they were being called on to pivot their activities and provide for their cohorts in entirely new and crucial ways. Streatham Youth and Community Trust, for example – facing an income hole of £25,000 per month due to loss of hire fees – had been expecting to open up their facilities for the Easter break to provide activities and lunches during the school holiday.
Instead, they were faced with families who were in lockdown and unable to provide for themselves, as many others in the borough found themselves – through no fault of their own.  So SYCT did what it does best – it adapted, and in no time was delivering meals directly to the homes of its cohorts, for both the children and their families if needed.  SYCT didn't wait to be told, or until it had secured additional funding, it identified a need and moved immediately to fill it and is now providing 1000 healthy cooked meals every week as well as delivering youth clubs and mentoring using digital platforms.
This is a story repeated across the borough.  Despite facing crippling losses, furloughed staff, diminished volunteer participation and an unclear future – the VCSE in Lambeth rose to the challenge to provide immediate assistance to the people of the borough.
The biggest challenge at this point was uncertainty.  What support would be forthcoming?  What would be the response of funders?  Of the Government, of the council?  A new landscape of emergency funds, employment provisions and subsistence survival quickly came into focus.
Our role in this climate became clear very quickly – to provide a pathway through the maze of conflicting advice and regulations.  To ensure that every organisation in Lambeth was alerted to the emergency funding that was coming on stream each day and provide support to all those applying in a competitive environment where speed is of the essence, mobilising a huge amount of bids very quickly.  To identify need, to help with financial advice – how to speak to creditors, to the banks, to funders.  How to retain volunteers during a pandemic, how governance might be affected and what the best course of action should be.
In a 'normal' week we "Walk the Patch" – we visit groups in situ across the borough in order to build relationships, gain insight, better understand activities and offer practical advice.  In the absence of the ability to do this we hit the phones.  We checked in, we talked to everyone to inform our activities for the seemingly open-ended duration of the rapidly developing crisis.  From these conversations we were able to build a program of activities that would benefit, assist and guide the VCSE through a period of uncertainty not seen in a generation.
We moved to immediately provide 24/7 support to anyone that asked (we did this already – but emphasising this fact became doubly crucial).  Rather than allow lockdown to reduce our capacity to provide assistance, we doubled it, moving, like many others online.

As well as the 24/7 support we have instituted 1:1 surgeries with expertise on hand – laser focussed on income generation to help group's finances and addressing other pressures that are putting undue stresses on a vulnerable, yet crucial sector.  
We coupled this a schedule of webinars tackling key issues in order to provide groups with the knowledge and tools to emerge intact from this unprecedented threat.  
Behind the scenes we are also involved in pan-London efforts to confront the effects of the pandemic.  With our membership of the CVS Director's Network, through London Plus, our intelligence on the ground is reported back to the GLA and central Government in order to inform regional and national policy.
Through the prism of adversity and uncertainty, we are seeing incredible work and selfless dedication in a sector under severe duress.  We feel it is beholden on us to recognise this groundswell of determined fight-back by providing support to the VCSE that it so richly deserves in the most practical ways possible.  In this way we hope to play a valuable role in the battle against this foe and its consequences, to ensure the best possible outcome as we all navigate these difficult days together.